Is your basement waterproof protected?
All below-ground structures require a level of protection against the risks of flooding. Without an adequate basement waterproofing system, flooding damage could occur quickly and impact more than just your basement.
By investing in sufficient basement waterproofing, you could turn your damp basement into a dry room and transform it into something more, such as:
Storage room
A car park
A garage
Extra accommodation
A gym
A swimming pool
An additional room
Home office
Implementing a basement waterproofing system can be a cost-effective and highly rewarding way of extending a property or utilising space within an existing home or commercial property.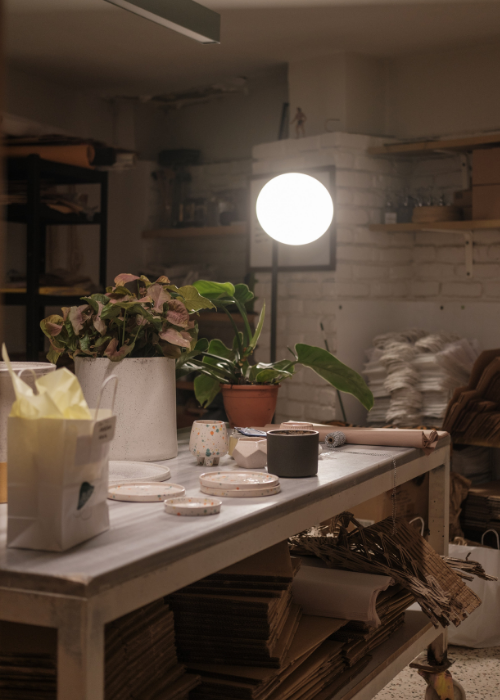 Benefits of a Waterproof Basement
With the recent rise in house prices across most of the country, as well as the inevitable disruption caused by moving, more and more homeowners are choosing to make the most of their existing space.
Extensions, loft conversions and conservatories are very popular options, but don't forget that the space under your home can be room to grow into as well!
Alliance can help make the most of your wasted underground space. So, what are the main benefits of a waterproof basement?
Increase the value of your property
Create a private, cosy space on your property
Add an additional bedroom to your house
Build an additional space with its own entrance - ideal for a granny, staff or guest annexe
Create a separate office or business area to work without distraction
Adds value to your lifestyle and living space
Because basements are underground and often below the local water table, the most important issue when considering conversion is basement waterproofing.
Alliance are experts at turning damp, unloved basements into valuable living spaces. Give us a call to arrange a survey of your basement space.
Steps for a Waterproof Basement
The first thing to do before deciding on the basement waterproofing method you will use is to ask yourself, "What is the basement going to be used for?".
What your basement will be used for could determine a different level of environmental performance required. The British Standards BS 8102:2009 defines these levels as grades 1 to 3.
Grade 1 – Some seepage and damp areas are tolerable. Inappropriate for dwelling.
Grade 2 – No water penetration acceptable, but water vapour and damp areas are tolerable.
Grade 3 – No water penetration or water vapour acceptable. Completely dry environment.
Most basements are used for domestic accommodation, which would require a Grade 3 standard.
Garages and car parks could be classified as Grade 2, as they may not need to be completely damp-free.
It will always be possible to upgrade from Grade 2 to 3, but we would strongly advise constructing a basement as a Grade 3 from the get-go, as it's more cost-effective and will save you time in the long run.

Basement Waterproofing Survey
Upon deciding the basement usage, a survey will be required to gather site information to determine the most suitable waterproofing design.
The site survey will consider the following points:
New build or Existing
Condition of the existing structure
Water table
Surface water
Geology
Soil Drainage
Topography
Grey and Foul water facilities
Structural waterproofing below ground is a highly specialised operation and must be undertaken by contractors and designers who have the requisite levels of skill, understanding and experience. Failures resulting from inadequate specifications or poor workmanship can be very costly.
To secure a waterproofing basement survey you can trust, contact Alliance today.
How does Basement Waterproofing work?
Alliance are approved installers of DELTA Membrane Systems, which are used in all aspects of basement waterproofing and tanking. DELTA also provides us with full Technical Support from their fully Qualified Operatives together with site visits if required. So, you can be sure your waterproof basement will be in safe hands with us.
An existing underground structure will usually have the waterproofing applied by attaching waterproof membranes to the inside walls and floors or by using drained cavity technology.
Before basement waterproofing can begin, Alliance will first check all the drains and improve ventilation and heating. There's usually only one solution to keeping the basement dry: tanking.
Tanking involves the installation of a physical membrane on the inside of the basement walls, as well as channels and a sump pump. The membrane keeps the room's interior dry, forming a barrier between your new basement space and the pressure from outside moisture; water from behind the membrane collects in the channels and sump to be pumped out of the room.
What are the different Basement Waterproofing Systems?
There are two types of waterproofing systems most commonly used in existing structures.
The first is a "Type A" waterproofing system - also known as Adhered waterproof membranes (as defined in BS8102). These are commonly multi-coat renders, cement-based coatings, bituminous paints or epoxy coatings, which provides an unbroken barrier to water. They are applied to clean walls and floors and are usually protected and held in place by floor screeds, renders, plasters or other "loading coats".

The second type is a Cavity drainage system or "Type C" waterproofing. These utilise pre-formed, high-density drainage membranes, channels and sumps. These are installed on the walls and floors and are designed in such a way as to direct any water entering the structure back out in a controlled and managed way. This could include running the water to sumps or drains so it can be removed from the building in a safe manner.
A tanking system can be installed without a sump system or a pump, but we would not recommend it as the risk of future flooding is too high.
Likewise, chemically injected damp-proof courses should not be used on outside basement walls since they will have no effect.
When the installation is complete, your basement walls can be plastered, plaster-boarded or decorated like any other type of wall. Floors can be made ready for carpet, laminate or tiles of your choice. Decorating your waterproof basement is much like decorating any other room in the house; you just have to ensure the proper measures have been taken beforehand.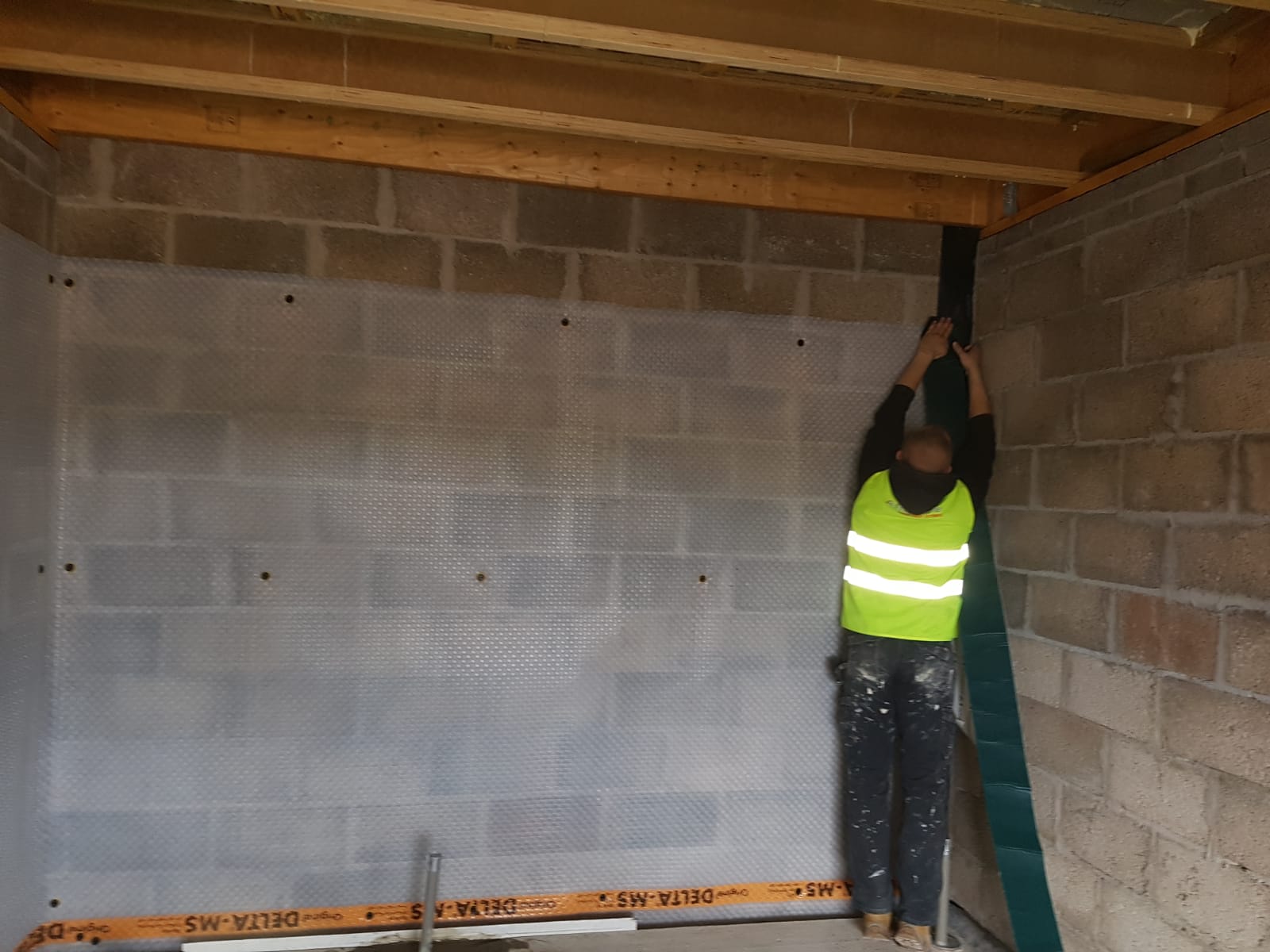 Waterproof Basements with Alliance
If you're considering a waterproof basement conversion, contact Alliance today.
Our basement waterproofing experts will:
Survey your basement and determine the extent of any dampness
Discuss how you would like your new space to be used
Recommend, explain and carry out the most effective form of basement waterproofing for the site.
Alliance cover the following geographical areas:
Perth & Kinross
Dundee & Angus
Fife
Edinburgh
Glasgow
Stirling
Contact us today to start your basement waterproofing journey and take back control of your underground space.